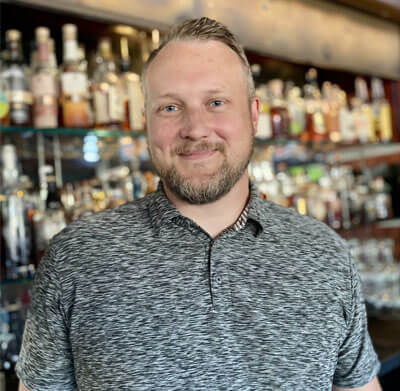 Cliff has been a stalwart in the hospitality industry for over 15 years. Originally hailing from Charlotte, NC, he has worked in various positions and restaurants throughout the years, gaining a wealth of knowledge and expertise in the food and beverage field.
Getting his start in the nightclub business in 2008, he rose through the ranks of the Bar Management Group, eventually landing as the FOH manager at Strike City, a premier restaurant and entertainment venue in downtown Charlotte.
In 2015, Cliff moved to Arizona to help open a high-end restaurant concept in N. Scottsdale. As General Manager, he was instrumental in putting it on the map, making it a destination location in the valley, and creating one of the primer whiskey programs in the state of Arizona. It was recognized nationally as one of the top 50 whiskey bars in the country by Whiskey Advocate magazine.   
Cliff joined forces with friend and fellow whiskey lover Chef Micah Wyzlic at Phoenix City Grille in 2022. The goal was simple, create a food and whiskey program like no other. With a passion for whiskey and bourbon, Cliff has built an extensive knowledge base in the world of spirits, and he is always eager to share his expertise with our guests. You can currently find something truly unique to the valley at PCG. A "barrel aged" focused cocktail program that incorporates different spirits, bitters, and flavors, creating a truly special drinking experience.