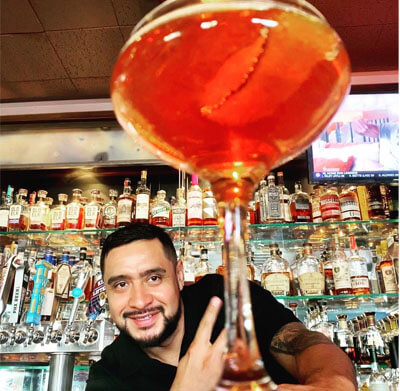 Jose literally grew up at PCG, starting at the age of 16 when he helped in both the kitchen and the bar areas. Now a veteran of over 15 years in the industry, he has trained under former bar manager Frank Vitale and now helms the bar and cocktail program himself.
Jose developed a passion for bourbon after visiting Kentucky and touring numerous distilleries. He fell in love with the process and time it takes to make a great bourbon or whiskey.
Jose loves to create classic cocktails with a fresh new twist. He also has a passion for southwestern ingredients and incorporates them into his cocktails. You can always find his creations on the weekend specials menu.