Neighborhood Gathering Spot
Phoenix City Grille is a central Phoenix institution, having opened in 1997. Nestled in the heart of the Madison neighborhood at 16th Street and Bethany Home Road, Phoenix City Grille was built in the style of the old town tavern.
It's a comfortable place for meeting friends where you can count on delicious food at reasonable prices. Whether gathering with friends for happy hour, meeting clients for a business lunch, treating your special someone to a romantic dinner, or entertaining any sized group in our private dining room, Phoenix City Grille is a great destination.
Find out why people from all over the valley visit this cozy neighborhood spot.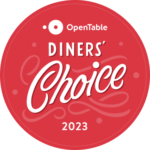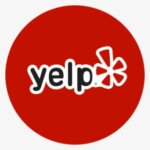 We use our best efforts to use products that are grown and produced locally here in Arizona. We use Crow's Dairy, Schreiners Sausage, Ramona Farms, Rhiba Farms, Mount Hope Spices, Mediterra Bakehouse, Mama Lola's , Shamrock Foods, and Passport Coffee.
The staff at Phoenix City Grille strives to make the dining experience of each guest a wonderful experience.
Many members of our team have been at PCG many years building a relationship with our guesst, neighborhood and local community.